Latest News
Notice of New Year's holiday
2019.12.27#Topic
Notice of New Year's holiday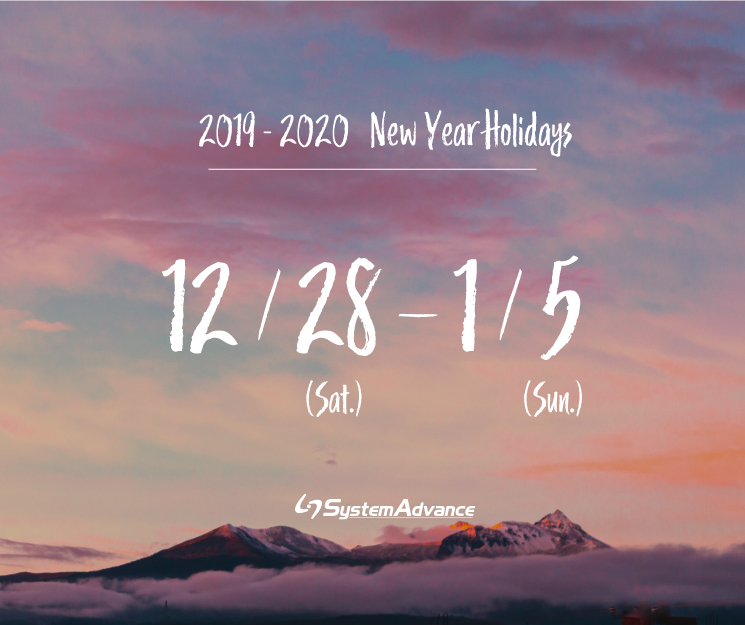 We will be closed during the following period.
Thank you for your understanding and understanding.
Closed period
Saturday, December 28, 2019 – Sunday, January 5, 2020
Note: On Friday, December 27th, it will be open until 15:00 due to general cleaning.
For inquiries received by e-mail message,
Please note that we will respond sequentially after Monday, January 6, 2020.
We apologize for any inconvenience during the holiday period, but thank you very much.